Customized oem Self Check in Kiosk for Airport and Hotel

Self Check In Check Out Kiosk Hotel Self Check in Kiosk Airport Self Check In Kiosk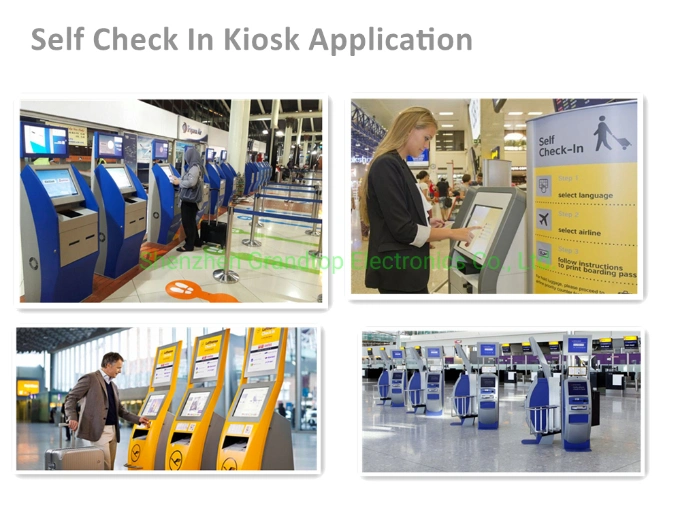 Production details
Function &Software
Support Unionpay, magcard, ID card (Master and Visa can be customized)
Support hospital registration and payment
Support paper money and coin recognized, support paper money and coin change
Support card recharge funtion
Support invoice, bill and so on printing
Support hospital information system inserted
Support voice prompts, easy operation, installed with multi-media service window
Operation can be finished after abnormal power cut
Support video surveillance and operational tell-tale function
>60,000h
AC 100-240V/50-60Hz
178*/178*
Screen display
17 inch TFT LED screen, wave table surface touching screen
Internet port
10-199Mbps Ethernet
System inserted
Hospital information system
Apllication system
Support C/S, B/S architecture
Unionpay card reading
Apllied with 3 in 1 Unionpay verified reader (magcard/IC card/RF card)
Cash-out module
Paper money and coin recognized, 6 pcs/s, support money recognition
Cash-in module
Paer money and coin recognized, 1.6pcs/s, support money recognition
Bill printing
Installed with 232 thermo printer, 150mm/s
Password keyboard
Metal keyboard, can be conformed with the standard request of customer
ID reader
Can be customized
Information printing
Installed with 24 pin stylus printer, 80-120mm
Computer
Industrial computer main board(Core dual-core 2.0G or above/2G DDR3/
320GHD/8-10 serial ports/1 parallel port/dual-band/6 USB/100Mbps netcard
Intelligent UPS power
Installed with 500VA intelligent UPS power
Working environment
Temp: -25-50°C, humidity: 5-95%, AC220V ±10%, <300W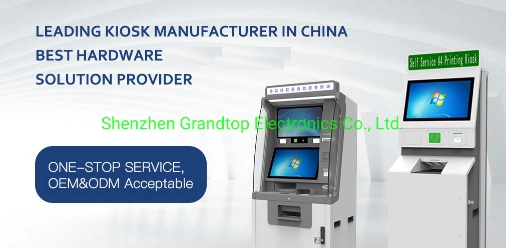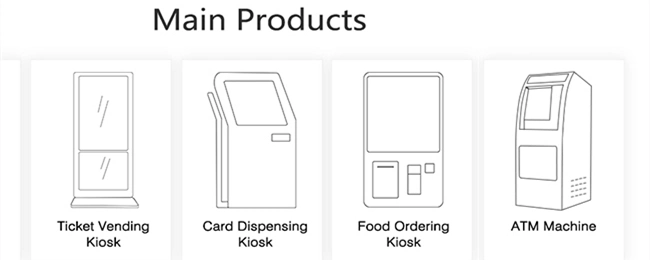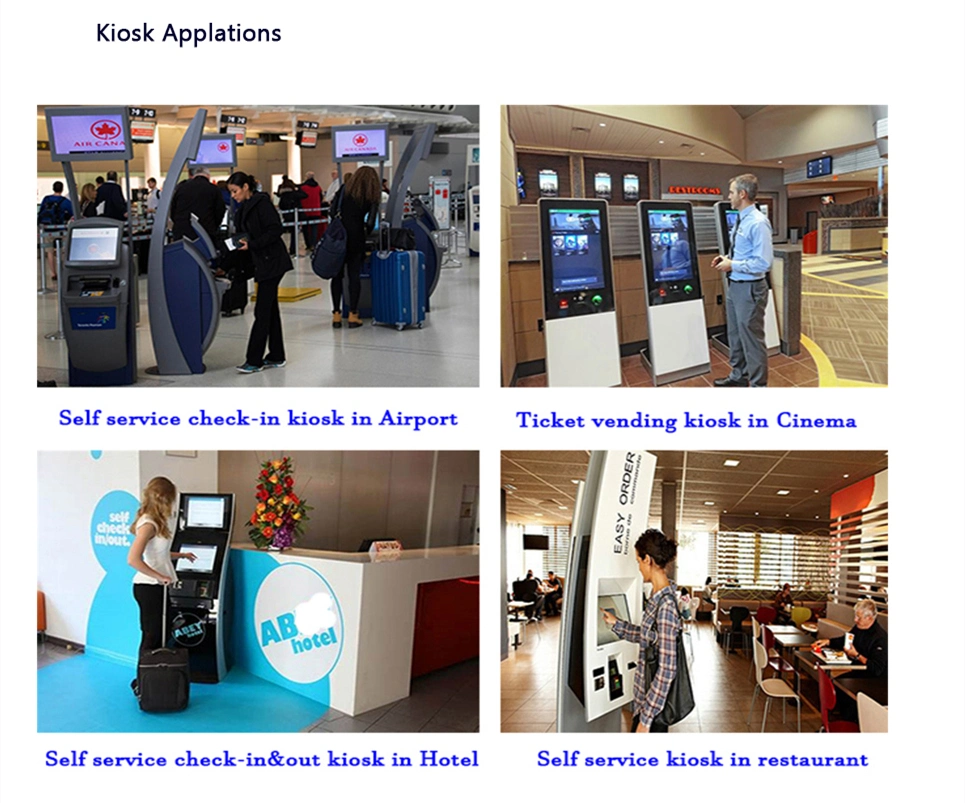 Company Profile:
Grandtop Group is a professional EMS manufacture, is certificated with ISO9001:2015, ISO13485:2016, and IAFT16949:2016. We always stick to the principle of " Quality is the future of a company" .
One of our branch company is in Hi-Tech and leading global self-service kiosk manufacturing and solutions providering, Service from researching, designing, manufacturing, and complete solution for self service Kiosks.
We have a strong self-service terminal product's development, software support and system integration capability, and offer customized solution according to client's individual need.
Equipped with a series of leading precision sheet metal and CNC machine tool equipment, PCB production and inspection quipments, and modern self-service terminal electronic assembly lines, our product are approved by CE, FDA,ROHS, FCC,CCC,IP65 etc.
Our self-service terminal product and solution are designed and manufactured base on lean thinking, with vertical integrated batch production capacity, low-cost structure, and outstanding customer collaboration, we are good at quick response to customer's tailor-made requirement, providing customer with one-stop self-service terminal solution.