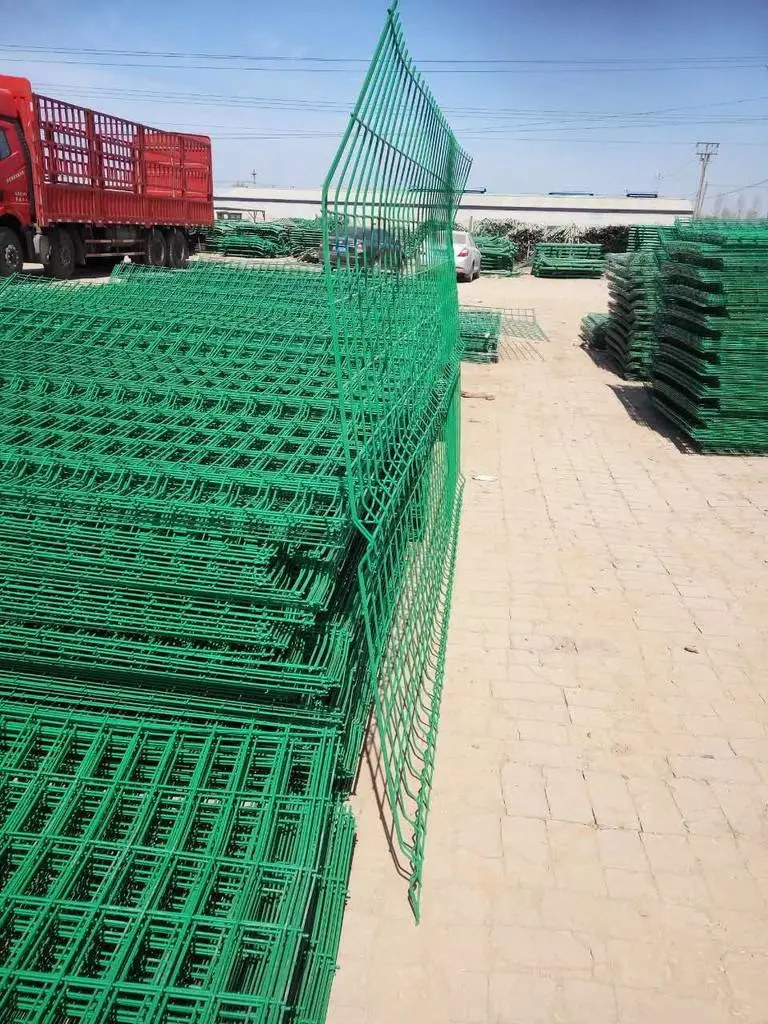 Material: Low carbon steel wire
Surface treatment: galvanized or PVC coated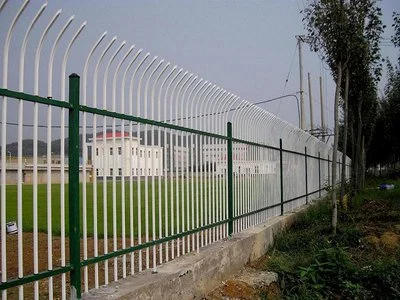 Decorative Double Circle Fence Garden Fence
Fence is a beautiful decorative fence, which is used in Garden Decoration, playground,street fence decoration.the edges are cylinder rolled with cold-drawn low-carbon steel wire,forming a whole with the mesh sheet.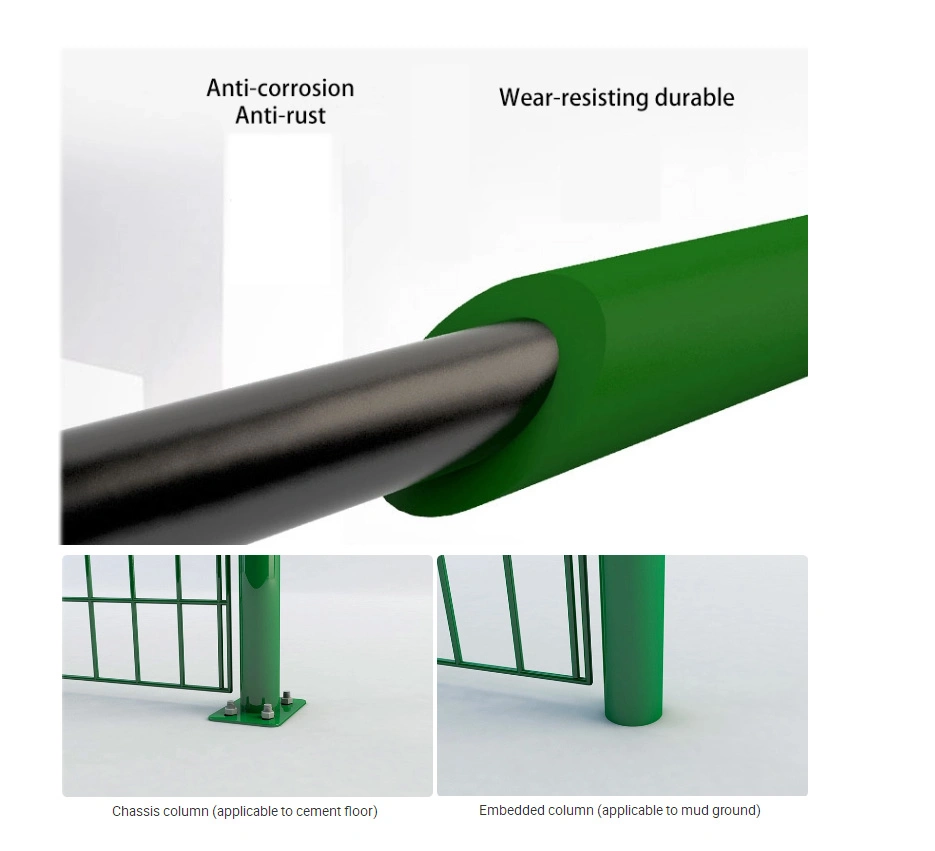 Standard Specifications:
Material: low carbon steel wire, galvanized wire
Wire Dia: 3mm-6mm
Meshsize: 50x50mm, 75x75mm, 50×100 mm, 50×150 mm, 50×200 mm,
75x150mm,75x200mm, 100×100 mm, 100×200 mm, etc.
Panel Width:1m-3m
Panel Height : 0.5m-3m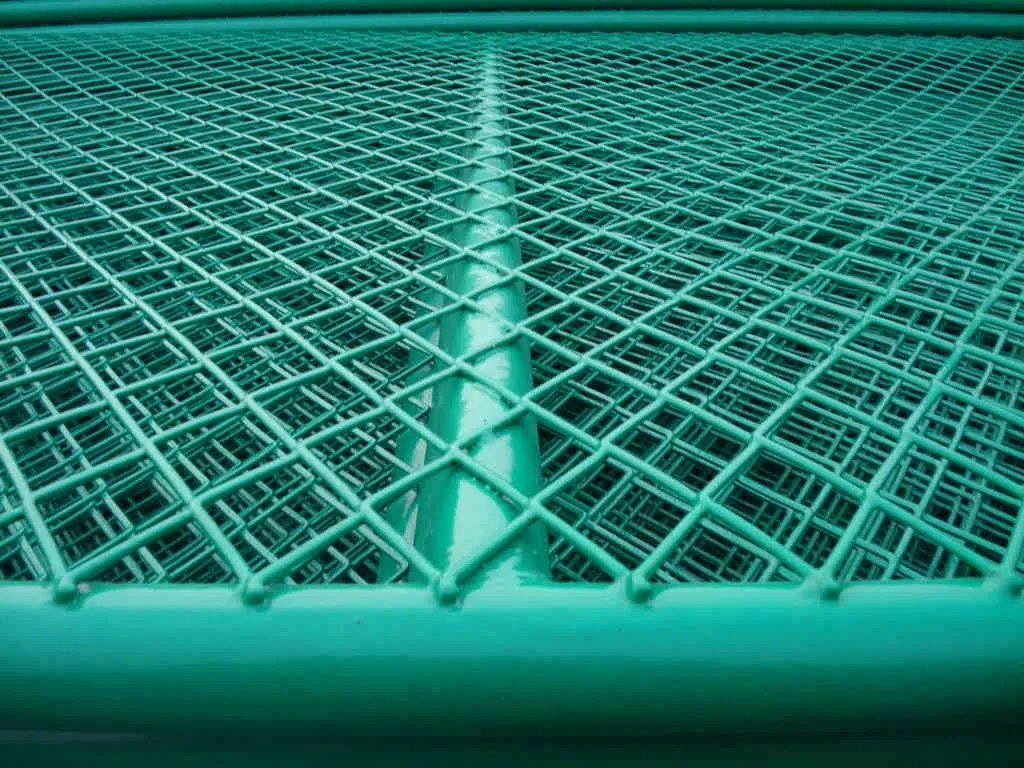 Post type:

SHS post: 50x50mm,60x60mm
RHS post: 60x40mm,80x40mm
reatment Available
1. Hot dipped galvanized and powder coated
2. Electro galvanized and powder coate
3. Hot dipped galvanized
Color: Green RAL6005 and Black RAL9005. Other colors are available on request.
Powder coating: min. 100 micron
Prison airport protective mesh, Y-type protective mesh + barbed wire

3.5mm 4.0mm 4.5mm 5.0mm customize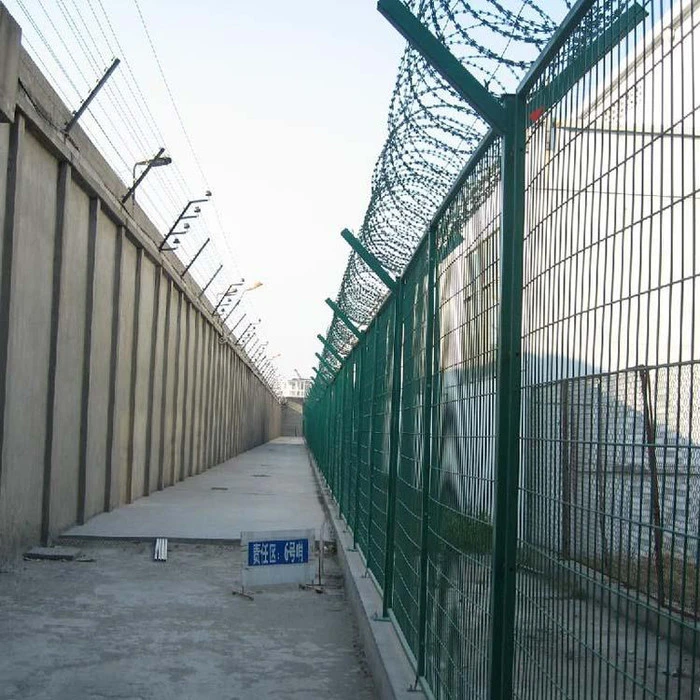 Product name: Ornamental double loop wire mesh
Material: Q 235 low carbon cold drawn steel wire
Surface treatment: Galvanized, sprayed, dipped
Advantage: The model has the advantages of high strength, good steel property, beautiful appearance, wide visual field, simple installation, feeling bright, light and practical, and the mesh and the net column are very compact and the overall feeling is good; the upper and lower coils significantly increase the strength of the mesh surface.
Application: It is used for decoration protection of highways, airports, municipal green spaces, garden flower beds, unit green spaces, and port green spaces.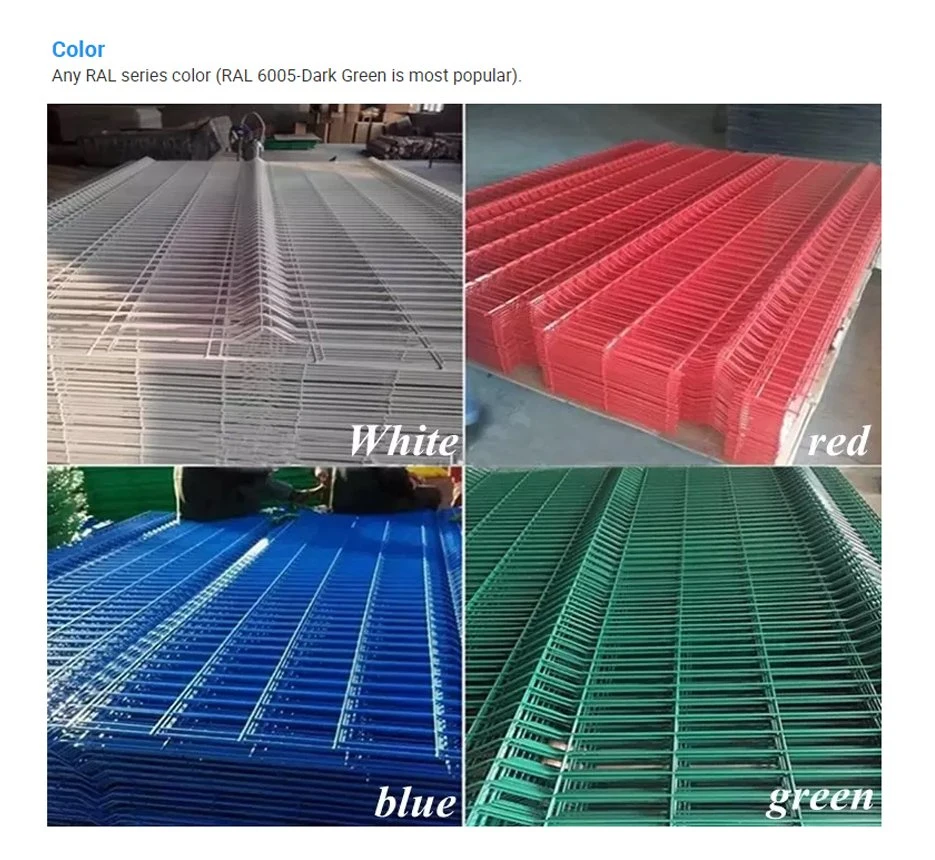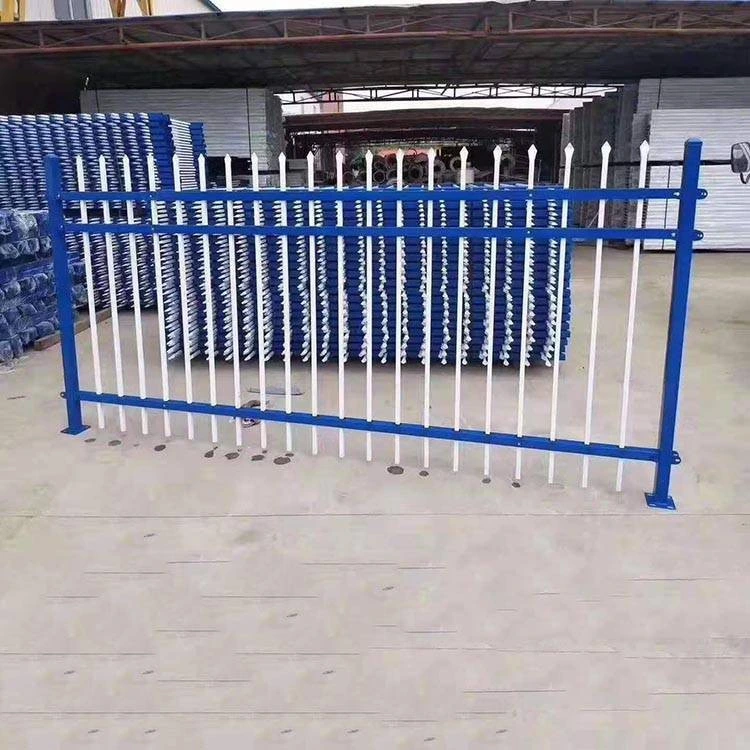 Temporary fencing are perfect for a variety of different uses as the panels are easy and fast to erect. It is ideal for any project, including:Special Events, Domestic Housing Sites, Exhibitions, Concerts / Parades, Environmental Protection Areas, Crowd control, Sporting events.
Wire

2.5mm,3mm,3.5mm,4mm,4.5mm,5mm

Mesh opening

60x150mm,75x75mm,75x100mm,60x75mm etc.

Fence Frame Pipe

25mm OD, 32MM OD,40MM OD,42MM OD,48MMOD,60MM OD,ETC

Regular Size

2.1x2.4M, 1.8x2.4M, 1.8x2.9M, 2.2x2.4M,2x3M

Plastic feet

610x230x150mm,560x240x130mm

Material

Carbon steel wire

Surface treatment

Hot dipped galvanized ,electric galvanized and PVC coated

Specification can be available according to your needs
Temporary fencing is an alternative to its permanent counterpart when a fence is required on an interim basis when needed for storage, public safety or security, crowd control, or theft deterrence. It is also known as construction hoarding when used at construction sites. Other uses for temporary fencing include venue division at large events and public restriction on industrial construction sites. Temporary fencing is also often seen at special outdoor events, parking lots, and emergency/disaster relief sites. It offers the benefits of affordability and flexibility.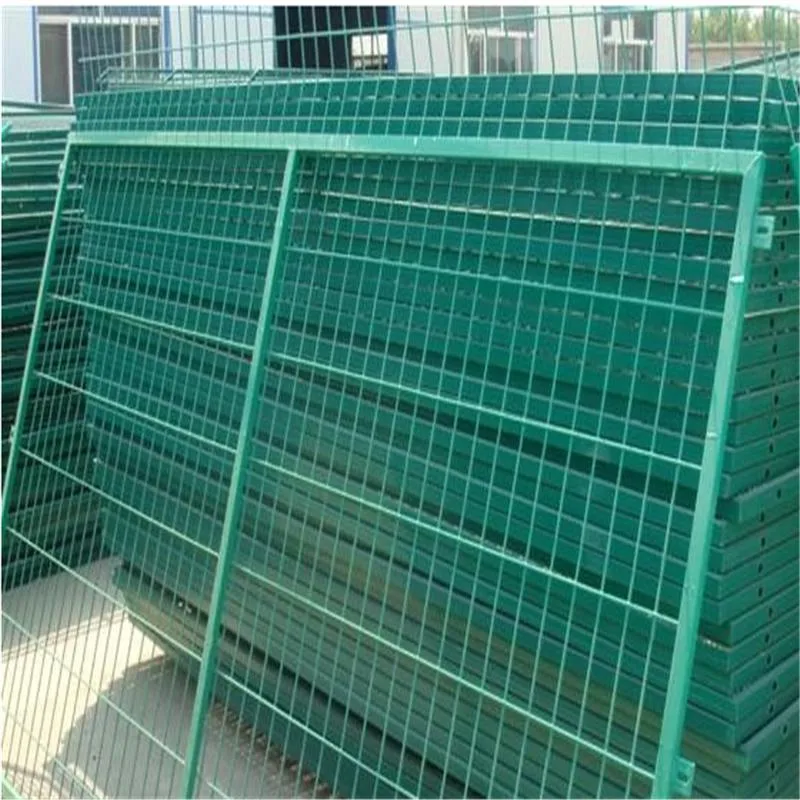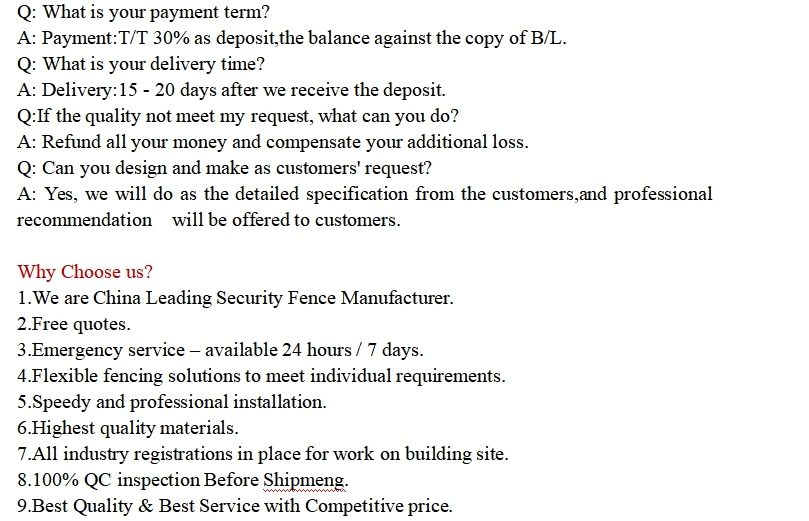 1.We are professional manufacturer and provide cost-effective products with good quality control system.
2.We have a good sales team.
3.Good after-sales service, they can improve products according to customer's requirements.
4.We have in good faith;abide by the contract, deliver the goods on time.
5.We provide customers with repair of the product.